Goa is a state on the southwestern coast of India within the region known as the Konkan, and geographically separated from the Deccan highlands by the Western Ghats.It is India's smallest state by area and the fourth-smallest by population.Panjim is the capital city of Goa.The city has terraced hills, concrete buildings with balconies and red-tiled roofs, churches, and a riverside promenade. There are avenues lined with gulmohar, acacia and other trees.
Goa Velha
Goa Velha is also known as new Goa.The town is located adjacent to Pilar in Ilhas, North Goa. By road it is approximately 2.5 kilometres north-west of Agaçaim, 12 kilometres south-east of the capital Panjim, 17 kilometres north-east of Vasco da Gama, and 22 kilometres north of the South Goa district headquarters Margoa.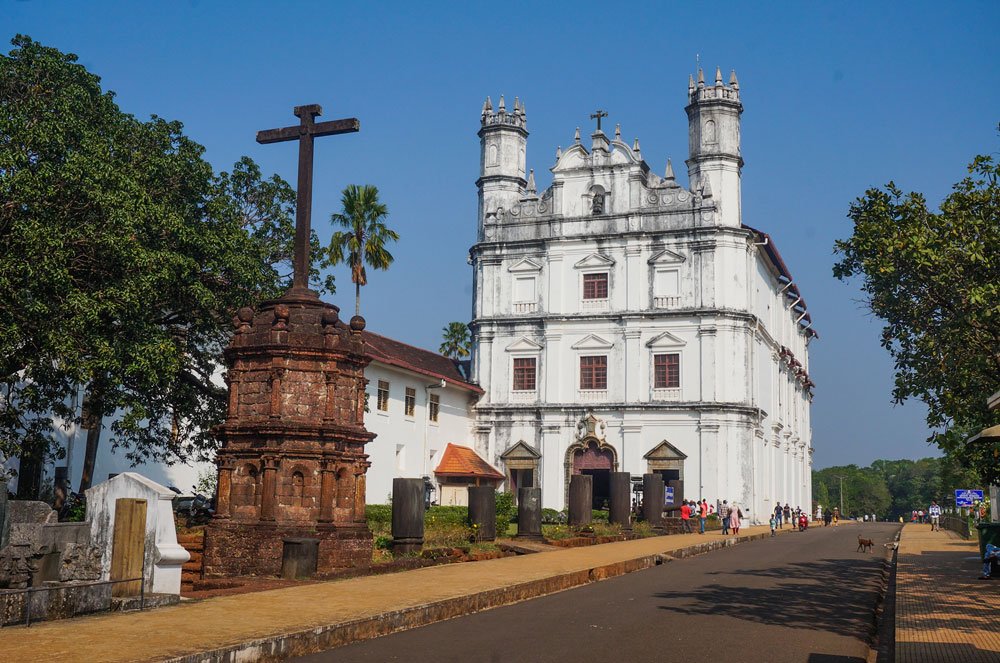 Tourism And Attractions
Goa is a destination of choice for Indian and foreign tourists, particularly Britons and Russians, with limited means who wanted to party.Tourism is generally focused on the coastal areas of Goa.One of the biggest tourist attractions in Goa is water sports. Beaches like Baga and Calangute offer jet-skiing, parasailing, banana boat rides, water scooter rides, and more.
Heritage Sites In Goa
The Bom Jesus Basilic and churches and convents of Old Goa. The basilica holds the mortal remains of St. Francis Xavier, regarded by many Catholics as the patron saint of Goa (the patron of the Archdiocese of Goa is actually Saint Joseph Vaz). These are both Portuguese-era monuments and reflect a strong European character.
Discover the best in Goa
Summer-March, April, May & October
Monsoons-June, July, August, September
Winter-November, December, January, February
Villas in Old Goa